MetaTrader Manual installation from a Zip File on Windows
This is for users:
Having troubles installing the plugin on windows
Using an unsupported version of Windows
That do not have Admin level access.
Note:
The Zip file is language, platform (for MT4 or MT5 & the language you use), and broker specific, so make sure you have the correct download links from your broker
(The broker can contact us for the links)
.

Note:
The zip files are self extracting .exe files so the host platform must allow running .exe files.
Instructions:
Save the .exe file to your desktop
Open Metatrader
Click on File and select 'Open Data Folder'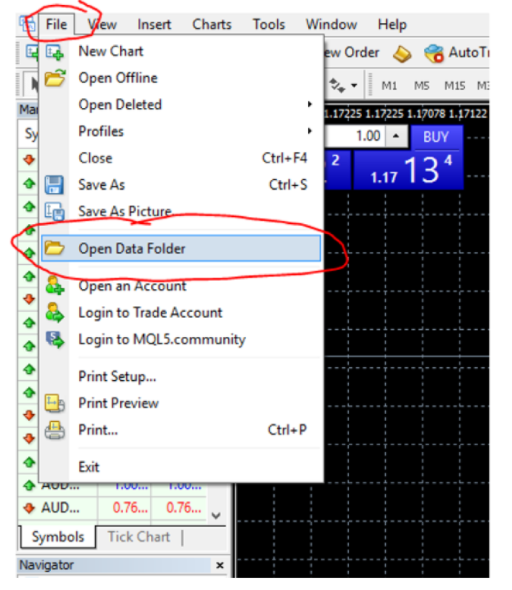 This should open your data folder which will look something like this: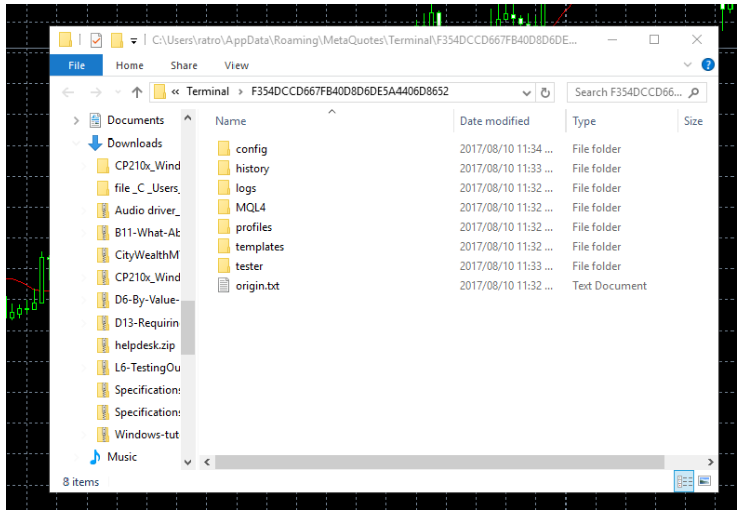 Minimize Metatrader, so that you can see the open data folder window and the .exe file on your desktop that you downloaded.
Drag the .exe file into the open data folder (In Windows it may ask you to allow this move)
Once the .exe file is in the data folder double click it to allow it to extract
Note:
It may ask for permission to run, or permission to replace files, allow it to run and replace files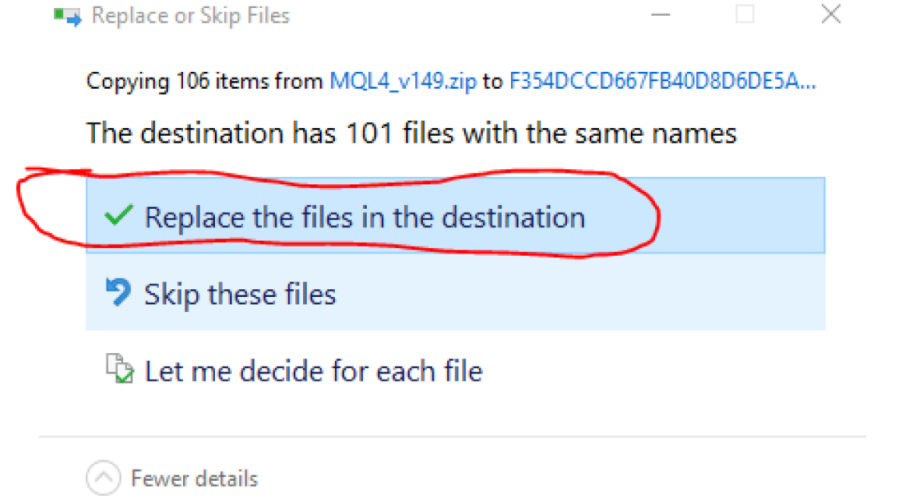 Once completed restart MetaTrader
Autochartist should be listed under Expert Advisors in the Navigator window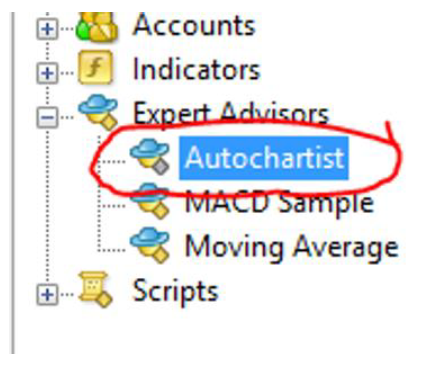 Note:
If it's not there, then the exe did not extract, or you were not able to copy the downloaded file to the correct location.
Unfortunately File management in Windows is beyond the scope of this tutorial and you may require IT support.

Finally, you will need to enable Web Requests
In MetaTrader, click on Tools, select Options and then go to the Experts Advisor Tab

Put a check mark in the box next to "Allow WebRequest for listed URL"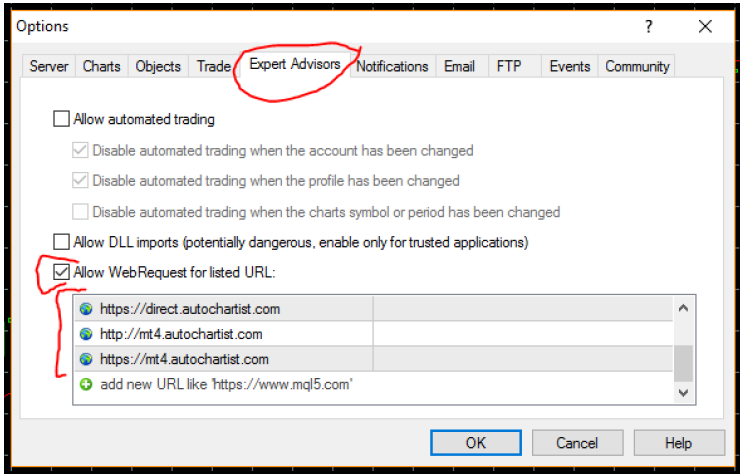 Add the list of URLS required.
Note:
For MT4, these urls are Broker specific, so be sure to get the correct urls from your broker (Brokers can contact us if they don't have the correct URLS).

Note: For MT5, the url to add is: https://mt5.autochartist.com